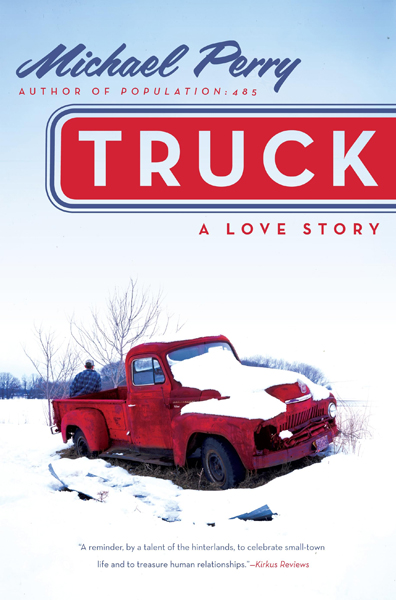 This spring, Kewaskum will be joined by the four other Washington County public libraries in reading a single book. This is the first annual "Washington County Reads" program. The goal is for everyone to read the same book, then meet in groups to discuss it.
"Truck," a memoir by Wisconsin author Michael Perry, is the hilarious and touching story of the year Mr. Perry spent trying to fix a 1951 International Harvester pick-up truck and ended up falling in love. Mr. Perry has has written for Esquire, The New York Times Magazine, Outside, Backpacker, Orion and Salon.com, and is a contributing editor to Men's Health. He currently lives and writes in rural Wisconsin, where he is also a volunteer firefighter.
Pick up the book TODAY at any library in Washington County–or purchase it at Fireside Books in West Bend. The Kewaskum Public Library will hold its discussion of the book "Truck" on Thursday, April 29th at 7pm in the library.
Finally, on Saturday, May 8th, Michael Perry will speak at the Scheuer Center in Hartford. Mr. Perry will also perform with his band "The Longbeds." Tickets are free, but are limited to two per person. Tickets can be picked up in Hartford or ordered online (which includes a service fee). Admission to this event is limited, so get your tickets as soon as possible!