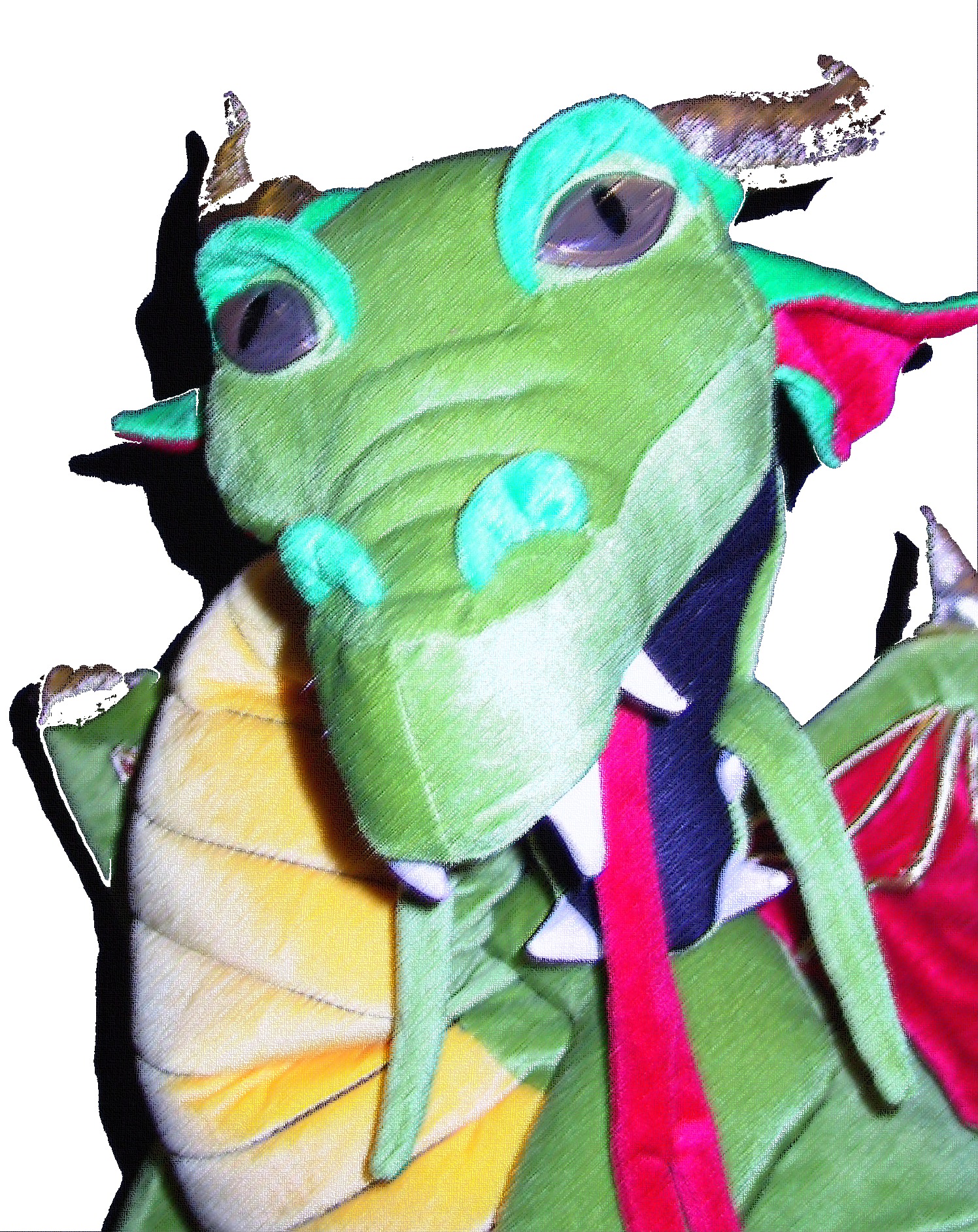 We're sorry to report that the Blacklight Show on Wednesday, July 21st has been canceled. The performer is not able to come due to injuries sustained in a fall. HOWEVER WE ARE HAPPY TO REPORT THAT WE HAVE FOUND A REPLACEMENT EVENT FOR THAT DAY!
We will be joined by nationally-known, Wisconsin-based storyteller and puppeteer Reid Miller. His program is called "Riverside Rumble" and features live music and a reading dragon. Mr. Miller has been performing for children and families since 1977. This is a performance not to be missed! Wednesday, July 21st, 1:30pm @ the Annex Building, plenty of room for everyone!
The final event of the summer reading program will be our famous annual picnic. Friday, July 23rd at Kiwanis Park. The picnic will last from 11-1. Sandwiches and drinks will be provided by the library, but please sign up to bring a snack, fruit or veggie, or dessert to share! Don't forget to bring in your reading folders! Only kids who come to the picnic will be able to win extra prizes–including Milwaukee Bucks gear, Green Bay Packers stuff, a gift certificate for Fireside Books and puppets Huckleberry Dolphin and Otto the Ostentatiously Literate Octopus. Plus a special "hands-on" experience with water animals, water balloon relays and William Sharkespeare!