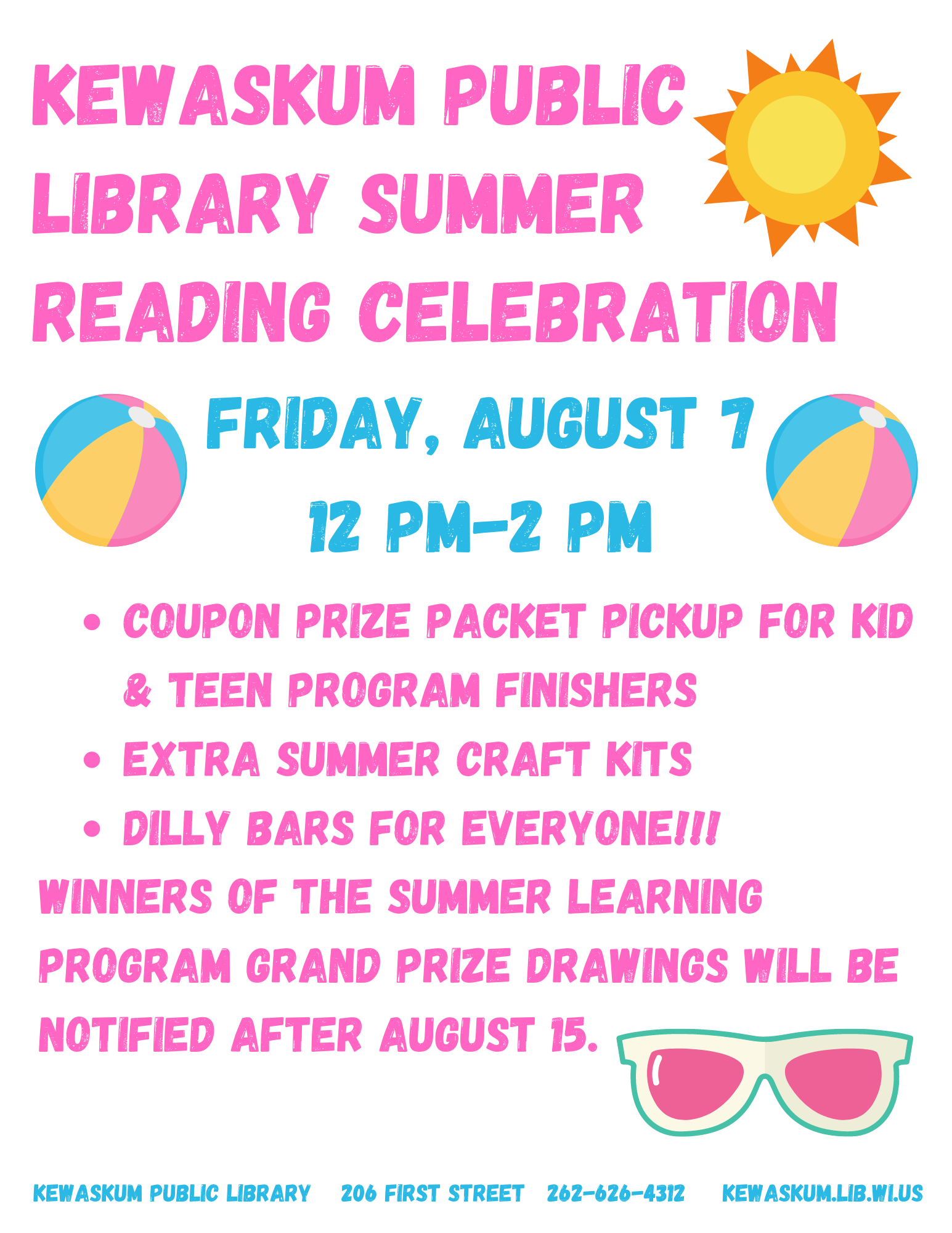 Grab & Go Activity Packs: Stop by the library during open hours to pick up the Grab & Go Activity Pack for the week. Supplies are limited and all Activity Packs are handed out on a first come, first serve basis.
June 15: Royal Costume Ball Kick-Off
June 22: Superhero Academy
June 29: Super Stealthy Ninja Training
July 6: Summer STEAM Club
July 13: The Magical World of Hogwarts
July 20: Ahoy, It's Time to Sail the High Seas
July 27: Sparkle & Fire: All About Unicorns & Dragons
August 3: Smart Art Club
Painted Rocks Scavenger Hunt
Monday, June 15-Saturday, August 8
Have some fun painting rocks and hide them in the outdoor spaces around Kewaskum. When you are out and about search for rocks others have hidden. If you find one take a picture and post it to our Facebook Rock Collector post as a clue to other scavenger hunters.
Stuffed Animal Scavenger Hunt
Monday, August 3-Sunday, August 9
Take a picture of your stuffed animal doing something silly and post it to our Facebook page. Then, put your stuffed friend in the window and go on a stuffed animal scavenger hunt around Kewaskum to see how many stuffed friends you find!