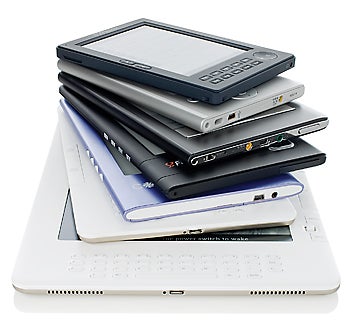 So, you've got an ebook reader? We don't feel threatened at all. Libraries have been collecting, organizing and dispensing information since before you were born and one more format isn't going to stop us! But how can you get ebooks from the Kewaskum Public Library?
Detailed instructions are here.
We also have our own ebooks that you can read by checking out one of our Barnes and Noble Nook ebook readers. For a complete list of titles, click here.
Do you have questions about ebooks? Ebook readers? Computer stuff? Maybe you're just lonely? Give us a call at 626-4312. We'd love to help you find the device and content you're looking for!
[KPL]